Your diagnosis: your hair is dry and brittle, here are our tips to fix it!
Find nourished and healthy hair thanks to our advice.
Why do I have dry hair?
Oily hair is the result of a chronic lack of hydration of the hair fiber. This can be of hereditary or environmental origin (exposure to wind, sun, heat from styling appliances, hard water) or come from a lack of internal hydration. By adopting a few good habits and reducing certain uses, we can very easily eradicate the problem. Here are our tips for finding nourished and healthy hair.
How do I moisturize my hair and prevent breakage?
To do :
> Drink water 💧 ! Drinking at least 1.5 liters of water per day contributes to good hydration of the body and hair.
> Choose a hairbrush that limits breakage, such as a boar bristle brush. Brush on dry hair, as the pressure exerted on the hair is less than on wet hair.
> Use hair products based on vegetable oils (or pure vegetable oils such as argan in an oil bath before shampooing) to deeply nourish the fiber. Aloe vera gel can also moisturize your hair and make it easier to detangle to prevent breakage.
> Eat 🥗 foods rich in iron, protein, vitamins and minerals, such as lentils, chicken, nuts and spinach.
To avoid :
> Minimize the use of heat 🌡️ for styling (hair dryers, straighteners or curling irons), or use them at low temperature. Bleaching, which weakens the hair fiber, is not recommended to keep hair hydrated.
> Avoid aggressive hair products 🧴, such as those that contain sulfates or alcohol-based detangling products, which are very drying.
> Finally, on the plate we limit saturated fats and sugars 🍰. We also avoid alcohol, salt and caffeine.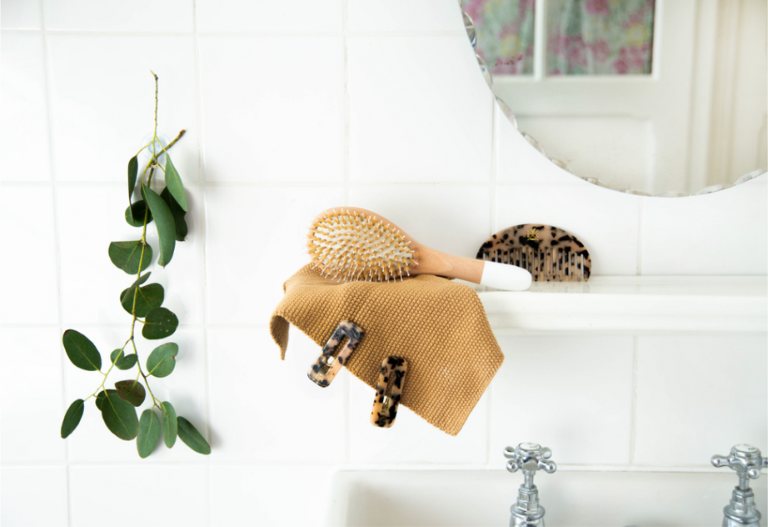 Quick view

Tortoiseshell comb

Regular price

Sale price

€15,00
Quick view

Detangling and shine hairbrush

Regular price

€26,00 €40,00

Regular price

€0,00

Sale price

€26,00 €40,00
Quick view

Two Tortoise hair clips

Regular price

Sale price

€9,00
Your personalized kit
Find nourished hair
Products designed for you: